This Month: Astrological Trends * Nourishing Recommendations

October 2017 Astrological Trends
Elements that last all month include Retrograde Chiron in Pisces square Saturn in Sagittarius, leading to its exact aspect on November 2, 2017. Both personally and publicly, a vast undertone of life is doing the practical, spiritual, and massive things needed to heal the bleeding wounds that have not to this point been able to be healed. Whatever that has been for you, I imagine you are surprised at the progress you're making or the changes that are happening. It may seem things are getting worse, but as many wounds are being cleared out and attended to by the Saturn/Pisces square. Squares are not easy, however—they highlight conflicts. Saturn will brook no nonsense and Chiron points to where it hurts—especially in Pisces.
Libra energy is emerging during October, just as Aphrodite emerged from the ocean at birth from her father, Uranus. Aphrodite was a motherless goddess in lore, and she chose to live in air rather than in the ocean. You can imagine Boticelli's Venus on the Half Shell painting. With this symbolism, however, Libra's Aphrodite is an air sign that thinks subjectively, keeping that link to the depths of the ocean. So think of values, philosophy, humanism, and consciousness. People are the focus of Libra's thought, not inputs and outputs.
Jupiter, the Sun, and Mercury are already in Libra as the month opens, and Venus and Mars will enter Libra on October 14th and 22nd, respectively. Jupiter opposes Uranus in Libra from September 26th – October 9th. It should serve as a circuit breaker for most of us creatively to help us understand how the Libra energy will begin to work and integrate into our lives. As we turn the lights back on, we may see how we have been held back, or how we have been holding ourselves back. The New Moon in Libra (when the Sun and Moon sit at the same degree at 26 degrees Libra) on the 19th kicks off our thinking around Libra issues right before the Sun moves into Scorpio. They both oppose Uranus in Aries (Libra's father in the myth above, if you will notice).
We're being asked to go slower and think and then take action on our values. This should be happening naturally for us—it's not something we need to push. It something that should be shaping us anew. It would not surprise me if you are questioning the things you have believed up to now, or working out philosophical ideas that are taking form around what you truly value in life. Allow this to occur and please, please give form and space to these creative ideas. The world needs them and you. As the anxieties swirl around and you travel back and forth in thought—which Libra energy simply must do—give yourself lots of space to explore.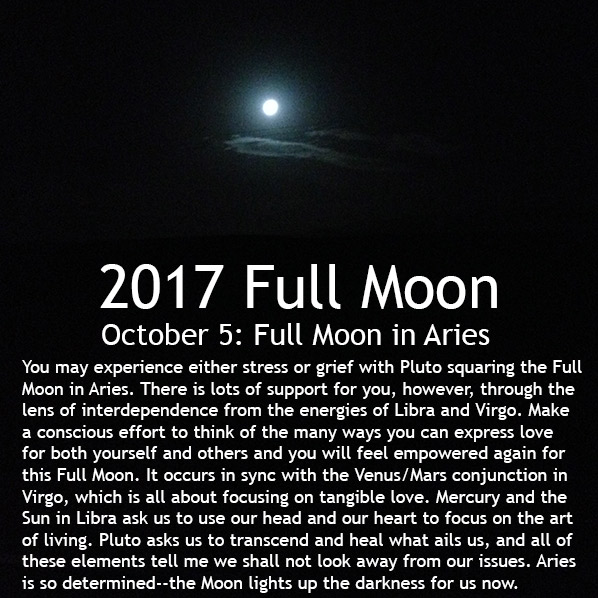 With Mars entering the mix to match Jupiter and Venus in Libra, it gives action and balance to interdependent activities, partnerships, and harmonious possibilities for a time (keep in mind Uranus is lurking with surprises over in Aries still along with Pluto in Capricorn with a drum of transformation). This is a kind of welcome break that allows us to start some new endeavors after feeling like we have been slogging through the mud with heavy aspects for a long while.
Venus and Mars meet up in Virgo at the start of October, and dance together through October 11th, so they will provide a sense that the divine male and divine female energies are in alignment (especially October 4-6 when this aspect is at its most exact). They are in trine aspect to Pluto in Capricorn, and this means harmony in transformation. Enjoy the beginning of October as an unusually romantic and harmonious time if you are in a relationship, or perhaps a time to meet someone if you're looking. If happily single, maybe use it as a time to enjoy other types of relationships or be extra loving toward yourself. All relationships benefit from this—it needn't be romantic.
Venus is in square aspect to Saturn starting on the day of the Full Moon, October 5th through October 10th. This can test your resolve toward harmony in relationships through separation, financial challenges, fears of criticism, or motivation problems. Mars is square to Saturn from October 7th through October 14th. Your Mars/Saturn tests will likely revolve around limitations to your desires. I know I have to study during this time frame, for example, so I won't be able to do the things I want to do and will likely feel "tied down." The advice I'd give would be to delay starting new things for this week and focus on protecting what you already have.
On the other hand, Pluto is in square aspect to the Sun and Mercury in Libra from October 6th -11th, and on the 11th Pluto also opposes the moon in Cancer. On the high side, this is the energy for deep psychological exploration or research. On the low side, this is a trigger energy for control issues to come up. Keep an open mind and keep from getting dragged into control dramas with others. Instead just go see your therapist or go for a walk out in nature (or do what you enjoy) to calm yourself down if you, yourself, get triggered.
October 7th-13th, Venus opposes retrograde Chiron in Pisces. This adds fuel to the energy of people pleasing and over-giving being possible, so pull back and center yourself on these days. Also, Mars follows, since Mars and Venus are in dance-step, still. Mars is in opposition to Chiron from October 8th-21st. This is a signal to beware of physical clumsiness, however. Stay safe out there, earthlings. It's also a time to be extra-self-accepting.
October 10, Jupiter moves into Scorpio. This is going to be a challenge to the moderation the Saturn aspects are asking of us, as Jupiter in Scorpio awakens and expands our passions. Perhaps the passion we might steer ourselves toward will be healing. We may focus on the bigger picture to synthesize the Libra energy with the Jupiter expansiveness. Scorpio will add authenticity and allow us strength behind our new Libra endeavors. We'll be learning, exploring, and expanding in the questions, the meanings, the taboos, and the mysteries.
Mercury moves into Scorpio on October 17. It conjuncts Jupiter through October 20. This is a time for expanding your thoughts and generally t time of joy. Neptune in Pisces Trines Mercury in Scorpio from October 21st-25th.  Mercury/Neptune trine should provide intuition and poetic thinking. All systems are go for this time, intellectually. Allow your mind some free reign and enjoy yourself. Write, do business, etc.
The Sun moves into Scorpio and into conjunction with Jupiter October 22/23 (depending on your time zone). Although the Libra influence remains with the other planets (October 22, Mars also moves into Libra), we can take it a step deeper as we begin to feel ourselves link into Scorpio's depths. Psychology, research, spirituality, oceans, and issues of life and death and transition/transformation are all Scorpio domains. While the Sun is meeting up with Jupiter, it should be a joyous time through October 29.
Then, the Sun moves into trine aspect with Neptune on Halloween and through November 5. This will make for a magically psychic Halloween, as Sun in Scorpio trine Neptune in Pisces is some deep water energy! You may wish to pick a costume that expresses the deeper aspects of yourself—your highest self—angel, elf, queen, princess—or some other beneficent magical creature—instead of a dark costume. Because the energies of Halloween are the kind that connect you to spirit and manifestation. You may find yourself putting others before yourself this holiday!
Contact Me!
 Let me know what you think! Send an email to domikajama@gmail.com.
---
Nourishing Recommendations
You can learn so much about Tarot from Susyn Blair-Hunt, my wonderful mentor, in her book, Tarot Prediction & Divination, Unveiling 3 Layers of Meaning.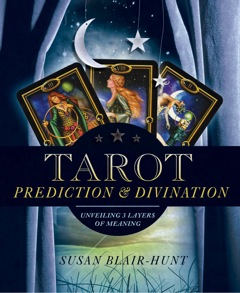 (Llewellyn also publishes the best selection of Tarot decks that I've discovered.)
---
Homeopathy and Core Synchronism have changed my life. First, I was immediately able to breathe after experiencing asthma-like symptoms for years. Many other improvements followed. Here are practitioners I recommend:
Eva Lipton-Ormand, CHoM, CCSP – in Albuquerque, NM
Elizabeth Battarbee of Flourish, Doctor of Homeopathy – available via Skype everywhere and in-person in Louisiana!
---
Elise Hensley, LISW, an amazing healer, specializing in EMDR and Neurofeedback. Elise is one of only a few people trained in Neurofeedback in our area. She is someone who is a skilled and amazing mentor. Better yet, your insurance may cover your sessions.
---
Thank you for enjoying this month's newsletter! You can contact me anytime via email: domikajama@gmail.com for consultations. Visit at Intuitivemoon.com.
Be well!
Blessings,
Dominique